Register
WNY Winter Clinic Series Lacrosse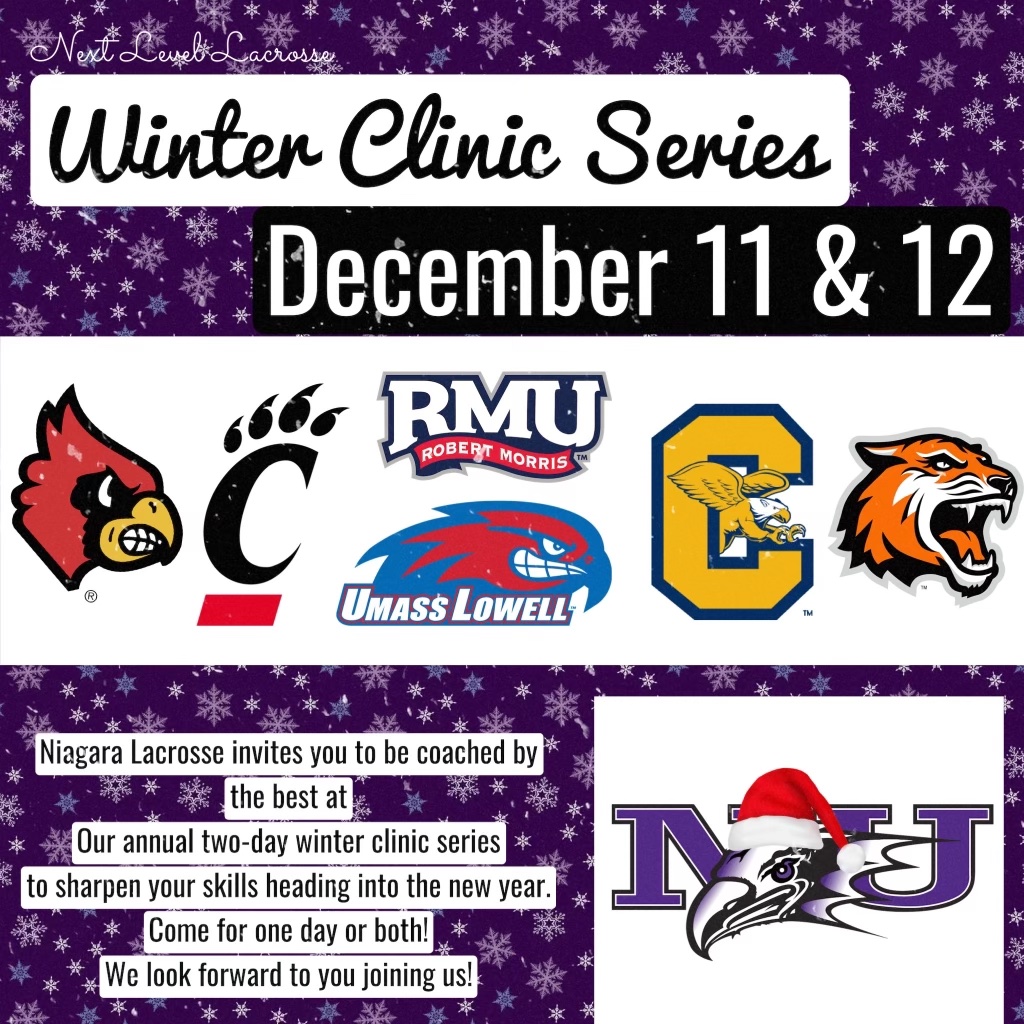 Throughout the year, Next Level Lax & NU Lacrosse put on one-day lacrosse clinics for girls at in the WNY area. We are thrilled to be hosting our Winter Clinic Series at Sportsplex in North Tonawanda on their indoor TURF FIELDS! The clinics will focus on skills development for all levels from beginner to the collegiate level.
Our staff will consist of US & Canadian National Team Players and Staff as well as top level DI, DII and DIII College Coaches!
GOALIES: Goalkeeping sessions will be run by Amy Martin and will be held at Sportsplex in North Tonawanda on SATURDAY ONLY, you are welcome to attend on Sunday free of charge and participate in the drills/play but there will not be specific goalie sessions on Sunday. For more information please contact Amy Martin amartin@niagara.edu.
Session 1: December 11, 2021 3:00 PM - 6:00 PM
Session 2: December 12, 2021 9:00 AM - 12:00 PM
Saturday Session: Stick work & Defense / GOALIES
Sunday Session: Stick work & Attack
WHO: Girls in grades 5-12 (ages 10-19)
COST: $145 per day/$240 for both days
Next Level Lax, NU Lacrosse camps and clinics are open to any and all entrants and are only limited by the age, gender or grade level listed below.



Name
Price
Details
Date/Time
Instructor
2 Day Package (Saturday & Sunday)
Female
Winter 2021
Dec 11 - Dec 12
Sun,Sat

Female
Winter 2021
Dec 11 - Dec 11
Sat
3:00PM to 6:00PM

Female
Winter 2021
Dec 12 - Dec 12
Sun
9:00AM to 12:00PM

Female
Winter 2021
Dec 11 - Dec 11
Sat
3:00PM to 6:00PM